A1 Tyrepower of Wangaratta has been named Victoria's best tyre dealer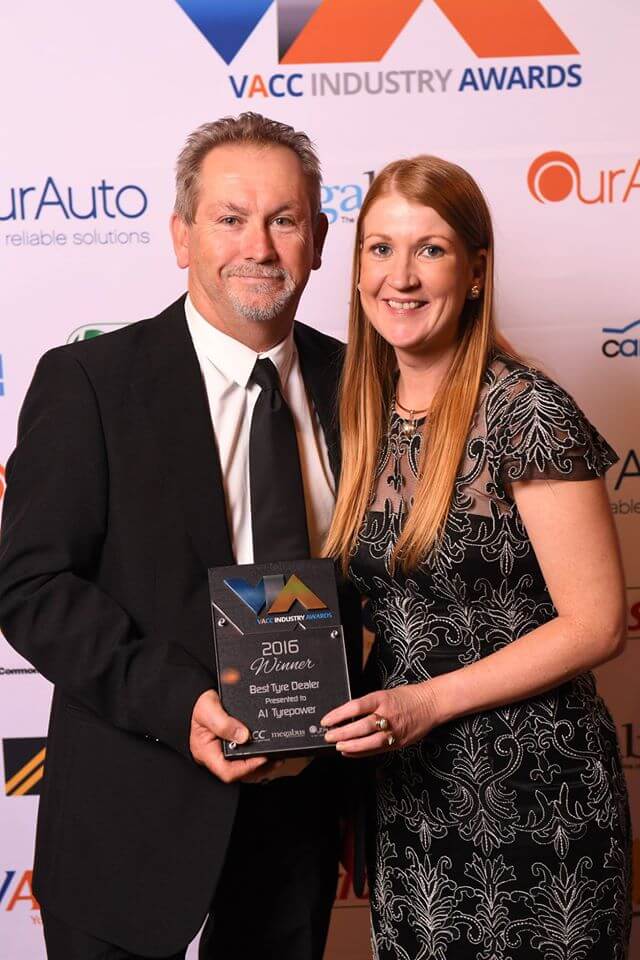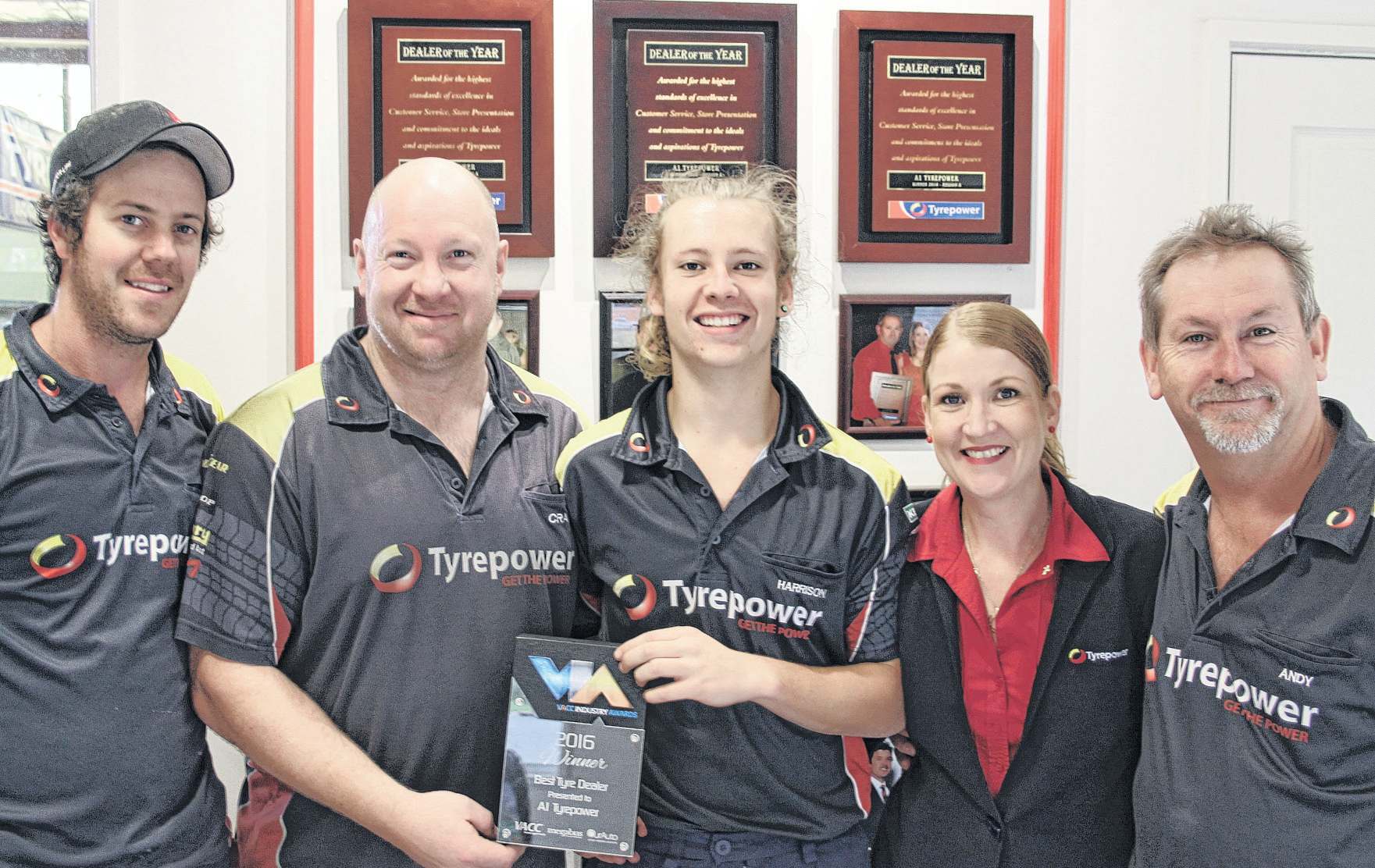 The team at A1 Tyrepower were thrilled to be announced Best Tyre Dealer at the VACC Industry Awards which were held at the Regent Theatre in Melbourne on Saturday night
"A Tyrepower business has been hailed as Victoria's best tyre dealer.
A1 Tyrepower of Wangaratta was a big winner at the inaugural VACC Industry Awards held at the Regent Theatre, Melbourne, on Saturday, 7 May.
A1 Tyrepower, which employs 10 local people, won the Best Tyre Dealer award in a statewide search by the Victorian Automobile Chamber of Commerce, the peak body for Victoria's automotive industry.
"A1 Tyrepower won Best Tyre Dealer on the strength of its impressive commitment to community engagement, and business and industry promotion. VACC congratulates this fine business," VACC Executive Director, Geoff Gwilym, said.
"High standards are important in our industry. VACC initiated the Industry Awards to recognise and promote those businesses that set the bar high and go above and beyond. A1 Tyrepower certainly does that"
The VACC Industry Awards featured 21 categories that included achievement in: mechanical and body repairs: car, motorcycle, truck and farm machinery sales: tyre retailing; auto recycling; and service station, towing, and aftermarket and retail business operations.
More than 200 applications were received for the 2016 VACC Industry Awards. A II were assessed by a panel of expert judges, whose decisions were audited by a Standards Australia representative, on customer service, training, occupational health and safety, environmental compliance, and more.
In the face of strong competition motorists can be assured that any business winning a VACC Industry Award this year is a quality business. Clearly A1 Tyrepower is in that category."
Owners Andy and Kylie Coatsworth said they were delighted to see their whole team acknowledged by an industry-wide body.
We're coming up to 10 years in business this December and for us, supporting our community is really important," said Kylie.
Having the opportunity to get behind local causes, in partnership with our customers, is a really enjoyable part of ourjourney."
Source: https://issuu.com/provincialpressgroup/docs/mg130516/2